14:20 CEST
Hatching Security: LinuxKit as Security Incubator - Tycho Andersen and Riyaz Faizullabhoy, Docker Inc.
---
Speakers
TA
Software Engineer, Docker, Inc
Tycho is an engineer at Docker working on LinuxKit, a toolkit for building container-focused host operating systems out of Linux. In his spare time he rides bikes and does improv comedy. Tycho has been fortunate to speak at a number of industry conferences including linux.conf.au...
Read More →
RF
Security Engineer, Docker, Inc
Riyaz works on the security team at Docker and is a maintainer of LinuxKit and Notary. Prior to Docker, Riyaz researched malware and systems security at UC Berkeley. Riyaz has also spoken at DockerCon, LinuxCon NA, ContainerCon EU, and past Docker meetups.
---
Monday October 23, 2017 14:20 - 15:00 CEST
Tyrolka
14:20 CEST
What's in a Kernel Oops? - Vlastimil Babka, SUSE
---
Speakers
Linux Kernel Developer, SUSE
Vlastimil is a Linux kernel developer working at SUSE, focusing on memory management. Previously he was a Gentoo Linux developer.
---
---
15:10 CEST
16:20 CEST
Architecturing and Securing IoT Cloud Platforms - Drasko Draskovic & Dejan Mijic, Mainflux
---
Speakers
CEO, Mainflux
Drasko is an IoT expert with over 15 years of professional experience. He hacked embedded Linux SW and HW device drivers, designing complex wireless systems in telecom industry: he was working on OMAP platform in Texas Instruments, designed 4G multi-protocol femto-cells in Alcatel-Lucent...
Read More →
Software Architect, Mainflux
Software engineer interested in distributed systems. Co-architect and principal developer of Mainflux IoT platform. PhD candidate at the University of Novi Sad, Serbia.
---
---
Monday October 23, 2017 16:20 - 17:00 CEST
Rokoska
17:10 CEST
Containerd Internals: Building a Core Container Runtime - Stephen Day, Docker & Phil Estes, IBM
---
Speakers
Containerd Maintainer, Cruise Automation
Stephen Day is a software engineer at Docker. His many contributions to Docker ecosystem projects include SwarmKit and the version 2 specification for the Docker Registry HTTP API, and evolving the available models for container image distribution. He currently works on containerd...
Read More →
Principal Engineer, AWS
Phil is a Principal Engineer in the container compute organization at Amazon Web Services (AWS). Phil is a founding maintainer of the CNCF containerd runtime project, and participates in the Open Container Initiative (OCI) as a member of the Technical Oversight Board (TOB).Phil enjoys...
Read More →
---
---
Monday October 23, 2017 17:10 - 17:50 CEST
Palmovka
12:05 CEST
Mixing cgroupfs v1 and cgroupfs v2: Finding Solutions for Container Runtimes - Christian Brauner, Canonical Ltd.
---
Speakers
Principal Software Engineer, Microsoft Corp.
Christian Brauner is a kernel developer and maintainer of the LXD and LXC projects currently working at Microsoft. He works mostly upstream on the Linux Kernel maintaining various bits and pieces. He is strongly committed to working in the open, and an avid proponent of Free Software...
Read More →
---
---
Wednesday October 25, 2017 12:05 - 12:45 CEST
Palmovka
14:15 CEST
Continuous Integration of an Operating System in Kubernetes - Stef Walter, Red Hat
---
Speakers
Hacker, manager, and CI freak., Red Hat
Stef is an avid open source hacker. He's contributed to over a hundred open source projects, and can be found preaching about continuous integration and working on the Cockpit Linux admin interface. He's a usability freak. Stef lives in Germany, and works at Red Hat.
---
---
Wednesday October 25, 2017 14:15 - 14:55 CEST
Karlin I
16:15 CEST
Lab: Linux Container Internals - Scott McCarty & Marcos Entenza Garcia, Red Hat
---
Speakers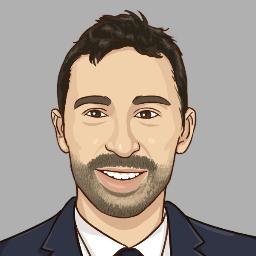 SRE - Open Innovation Labs, Red Hat
At Red Hat's Open Innovation Labs, Marcos Entenza (aka Mak), helps build our Push Button Infrastructure that we use to accelerate customer residencies. He is part of the Consulting Team, where he has been played Consultant and Architect roles for Customer's engagements, helping Enterprise...
Read More →
Technical Product Manager, Red Hat
At Red Hat, Scott McCarty is technical product manager for the container subsystem team, which enables key product capabilities in OpenShift Container Platform and Red Hat Enterprise Linux. Focus areas includes container runtimes, tools, and images. Working closely with engineering...
Read More →
---
---